We are Ru (Rucha Limaye) & Chai (Chaitanya Limaye), a husband-wife artist duo based in Pune India, who work in both traditional and digital media. Ru&Chai is our brainchild where we both design our own range of quirky products & make paintings.  
We both being interested in the visual Arts, we instantly hit it off. After we got married, we quite often used to discuss about art and ideas and how we could start making things together that we felt aren't available. We slowly started to brainstorm and noting our ideas. In the evenings and weekends after our jobs we would work on these ideas, we made designs, products and paintings.  
That's how Ru&Chai was born in October 2016. 😊 
A little more about ourselves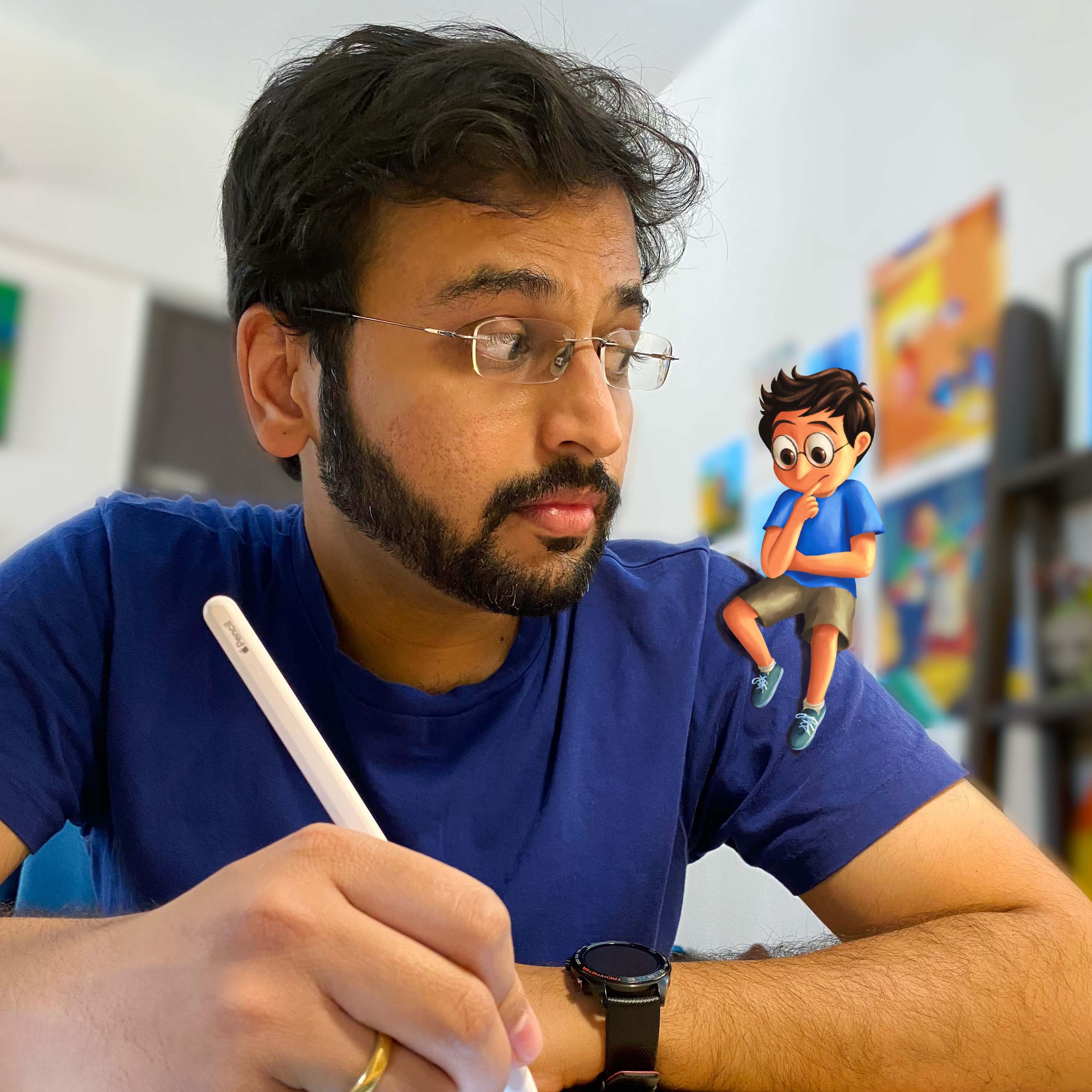 Chaitanya
Chaitanya is a freelance illustrator, animator and visual storyteller. He loves bringing stories to life and evoking emotions through this work. As an animator he has worked on the VFX-Oscar winning 'The Jungle Book' and other Animated, VFX films and animated TV shows while working at studios like Dreamworks Animation India, MPC Film and Prana. He left his full time job and is an independent Artist/Illustrator since then. You can follow his journey on his Instagram below.
ArtOfChai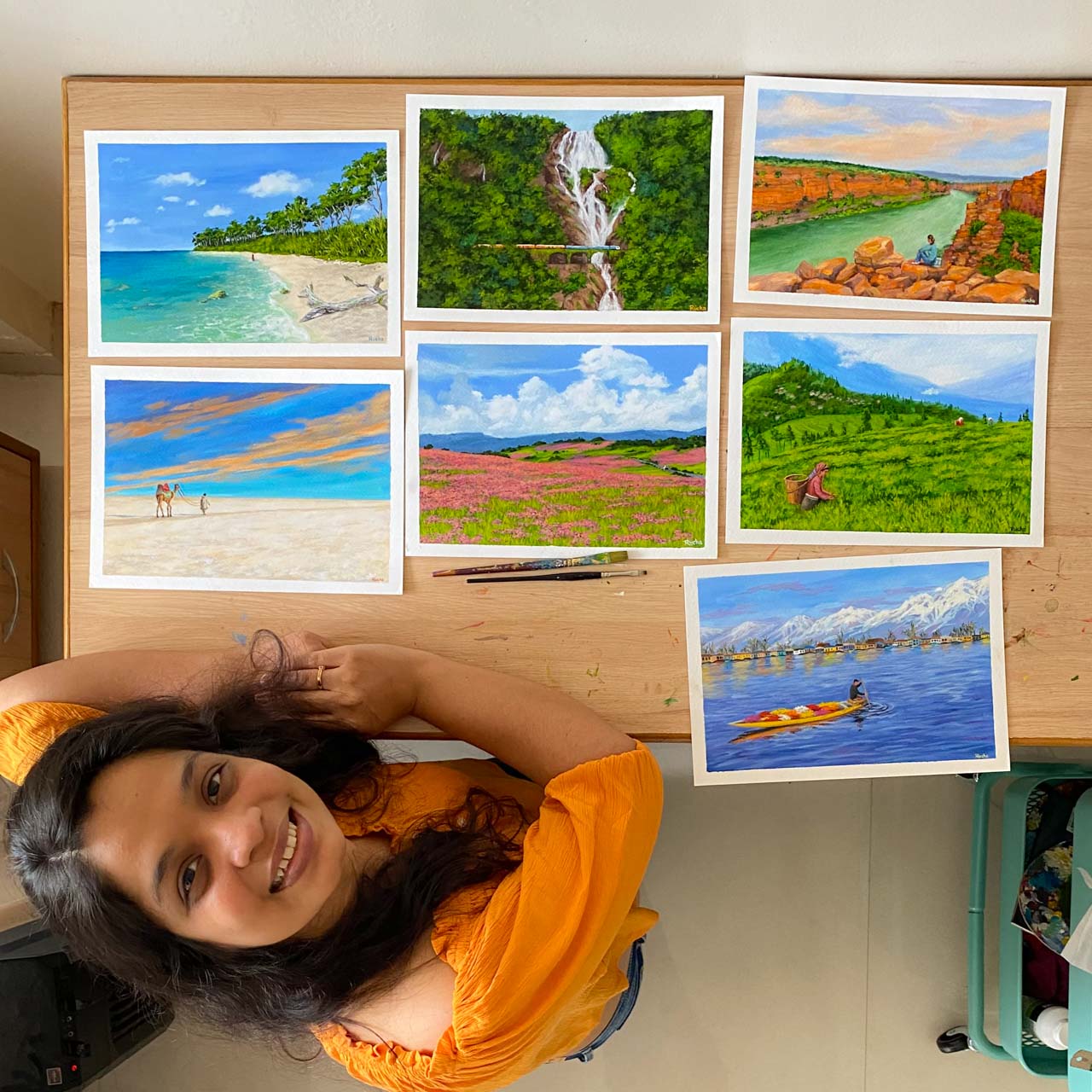 Rucha
Rucha is an engineer & a self-taught artist. She has a great passion for art. She has been drawing and painting since childhood. She has worked in the IT industry for around 8 years. After co-founding Ru&Chai she was balancing her passion along side her job. She is living her dream as being a full time artist. She mostly works in Acrylic media & loves to tell the stories through her paintings. You can follow both of their journey on their Instagram below.
Ru&Chai
We love working & growing with each other with the constant feedback loops and thereby brainstorming, detailing and inventing new designs. All our products are made in India. 😊 
Ru&Chai is an essence of our personal work and it keeps us going.